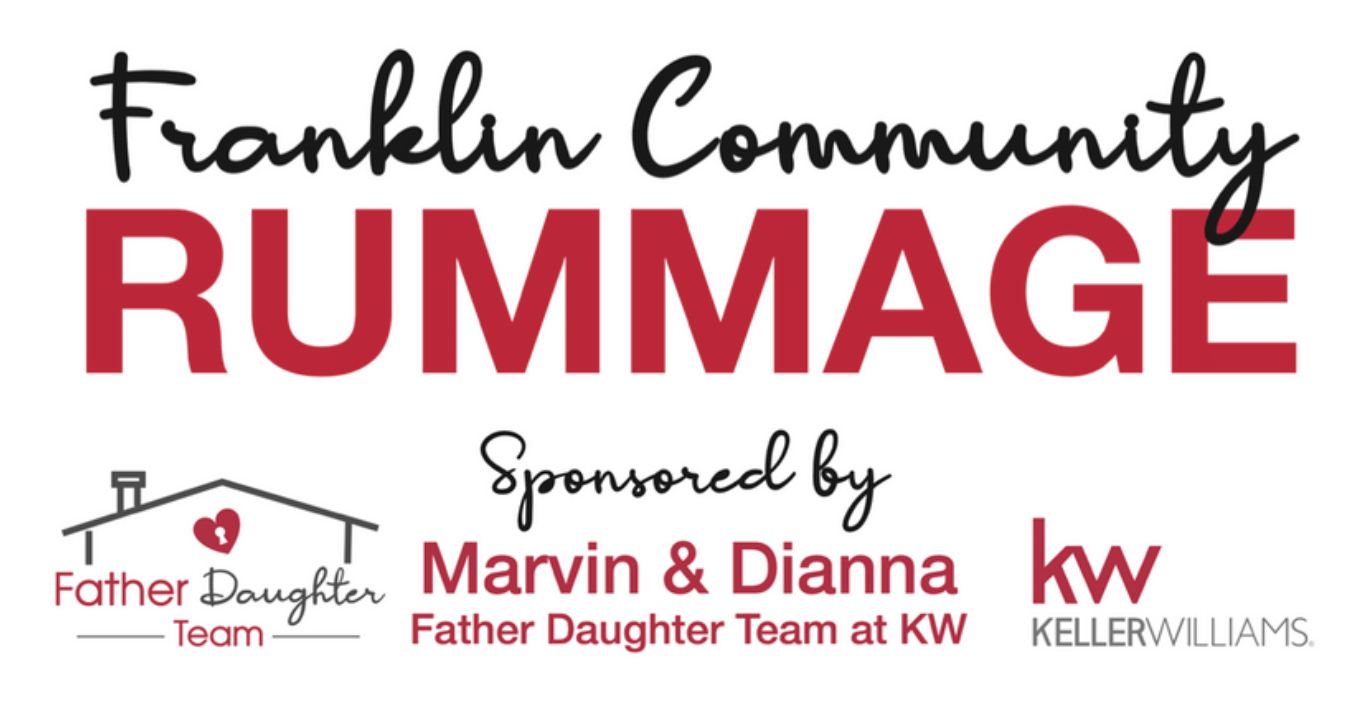 2nd Annual Franklin Community Rummage Sale in the Ben Franklin School Area! (68th Street to W Forest Hill Avenue to W Loomis Rd)

Friday, July 30, 2021 and Saturday, July 31, 2021 -Community Rummage Sale
Marvin & Dianna – Father Daughter Team will provide signage and flyers. The flyers will have a basic map of the neighborhood with streets and addresses of those homes participating and will include some specific items for sale. The flyers will be distributed to each home participating in the sale to hand out. Let's get the community together and have fun!
To participate in the Franklin Community Rummage please fill out the following form: Rummage Form
This Facebook Group [ 2nd Annual Franklin WI Community Rummage Sale (Ben Franklin School Area) ] is a great way to communicate with each other regarding the details for the upcoming Franklin Community Rummage Sale in Ben Franklin School Area. Plus a great way to meet your neighbors!
If you have any questions please feel free to email me at fatherdaughterteam@kw.com.
Dianna Peccarelli
Your Neighbor