Looking to transform your existing fireplace? Does your fireplace need a new face lift…look, style or design? Ours did and here's what we did to transform our fireplace to a whole new look. Now our fireplace is truly a focal point in our living room and I love it!
Before Photos:
1. Stained Mantel with granite tiles (12×12) on the face and hearth. Wall color was a brown tone.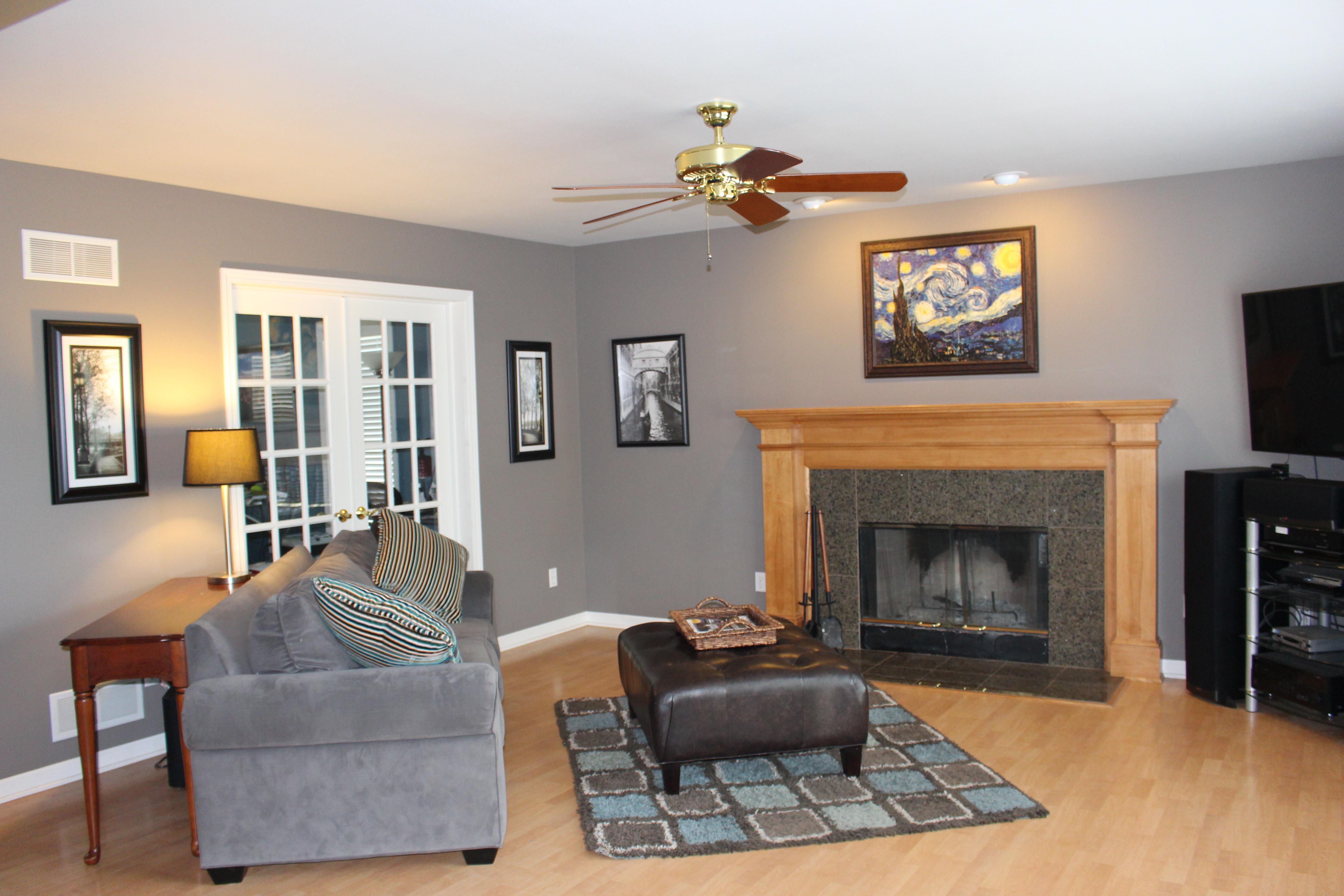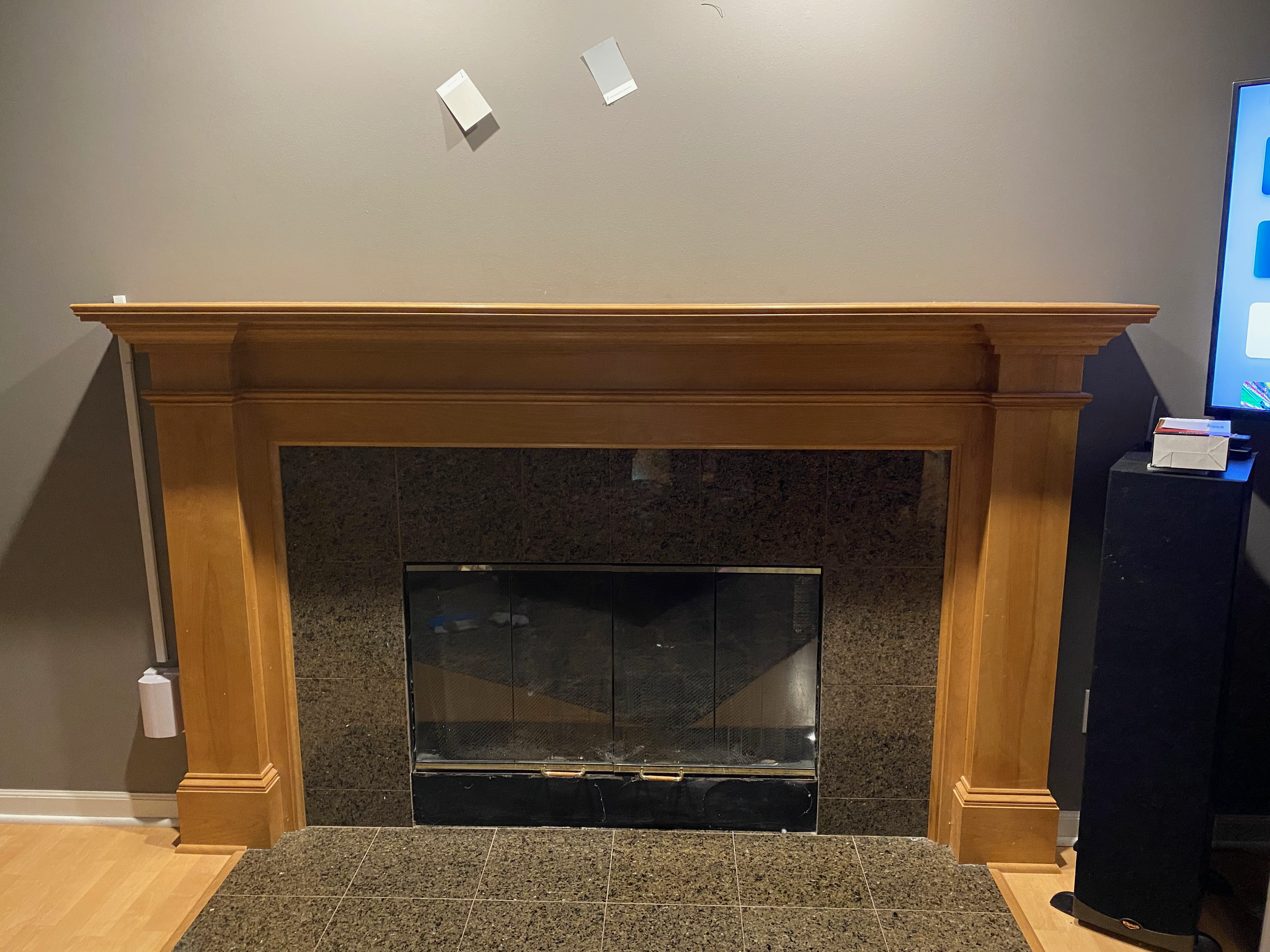 2. Painted the mantel our trim color: Vanilla Milkshake (Satin finish) from Benjamin Moore Advance Trim & Cabinet Paint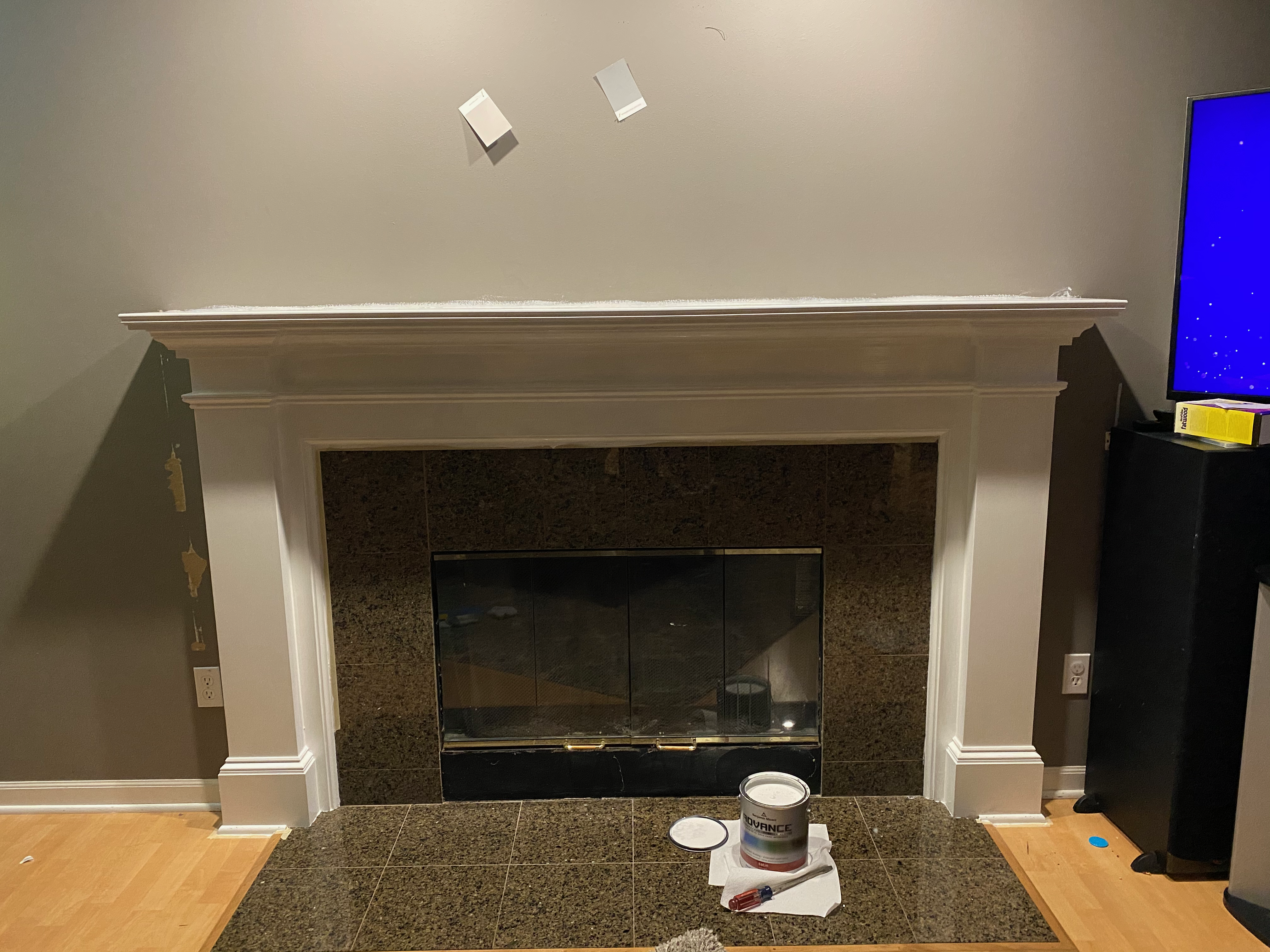 3. We gave the walls a new fresh coat of paint along with a new color! The paint color I selected was Vintage Weathervane from Joanna Gaines in satin finish. Plus you can't forget about the fireplace doors…we spray painted the polished brass fireplace doors black. Check out the photo below, see how the fireplace doors blend in now. The little details can make a big difference!
(The top color in the colors below)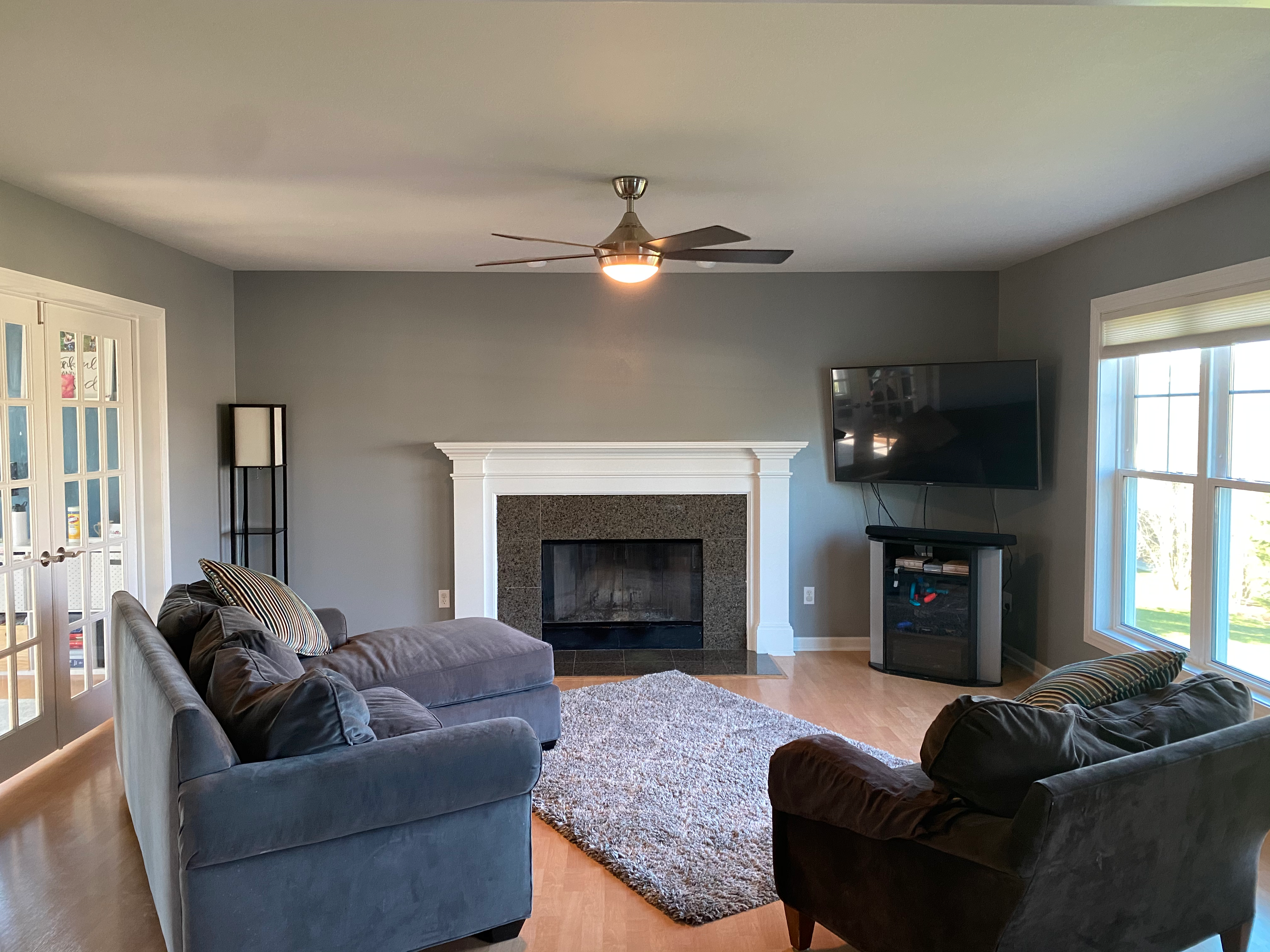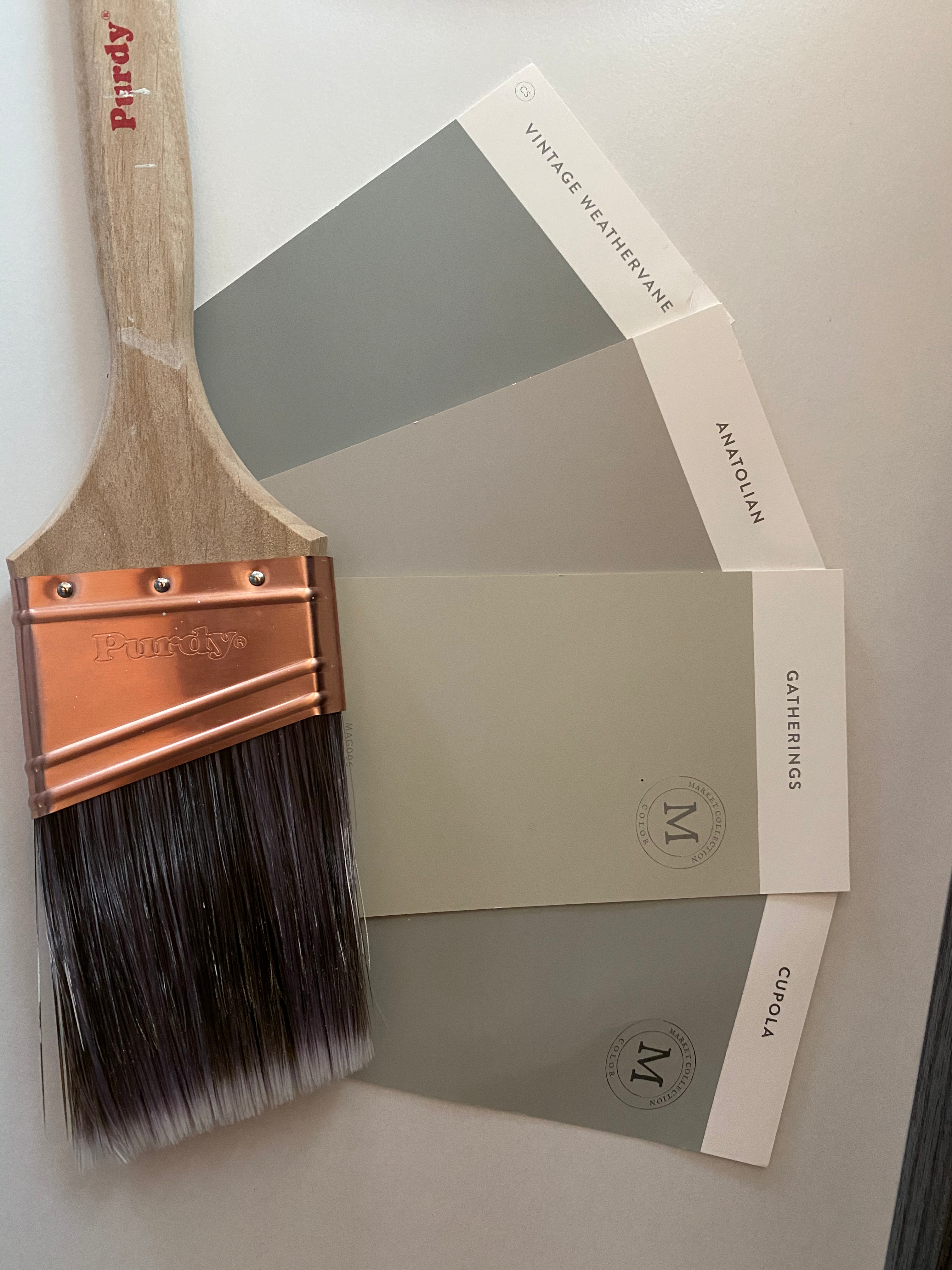 4. We wanted to tie in the fireplace mantel all the way to the ceiling with clean simple lines. So we carried the two columns along each each side and left the middle simple to incorporate our 55″ tv above the fireplace. We contacted our electrician to install (2) outlets to mount the tv. This way we are able hide the cords too! The tv mount is installed against the (2) 2×6 boards.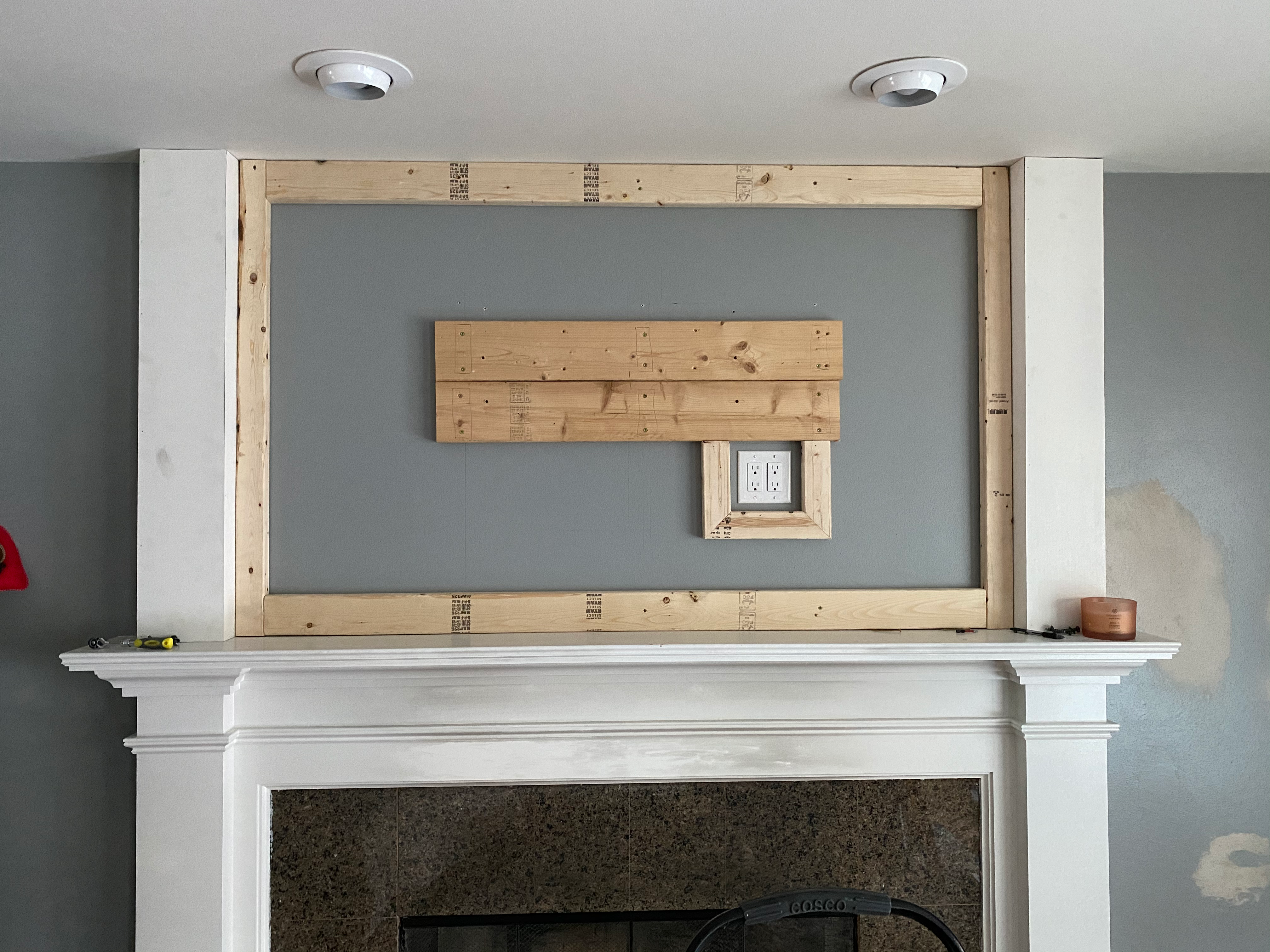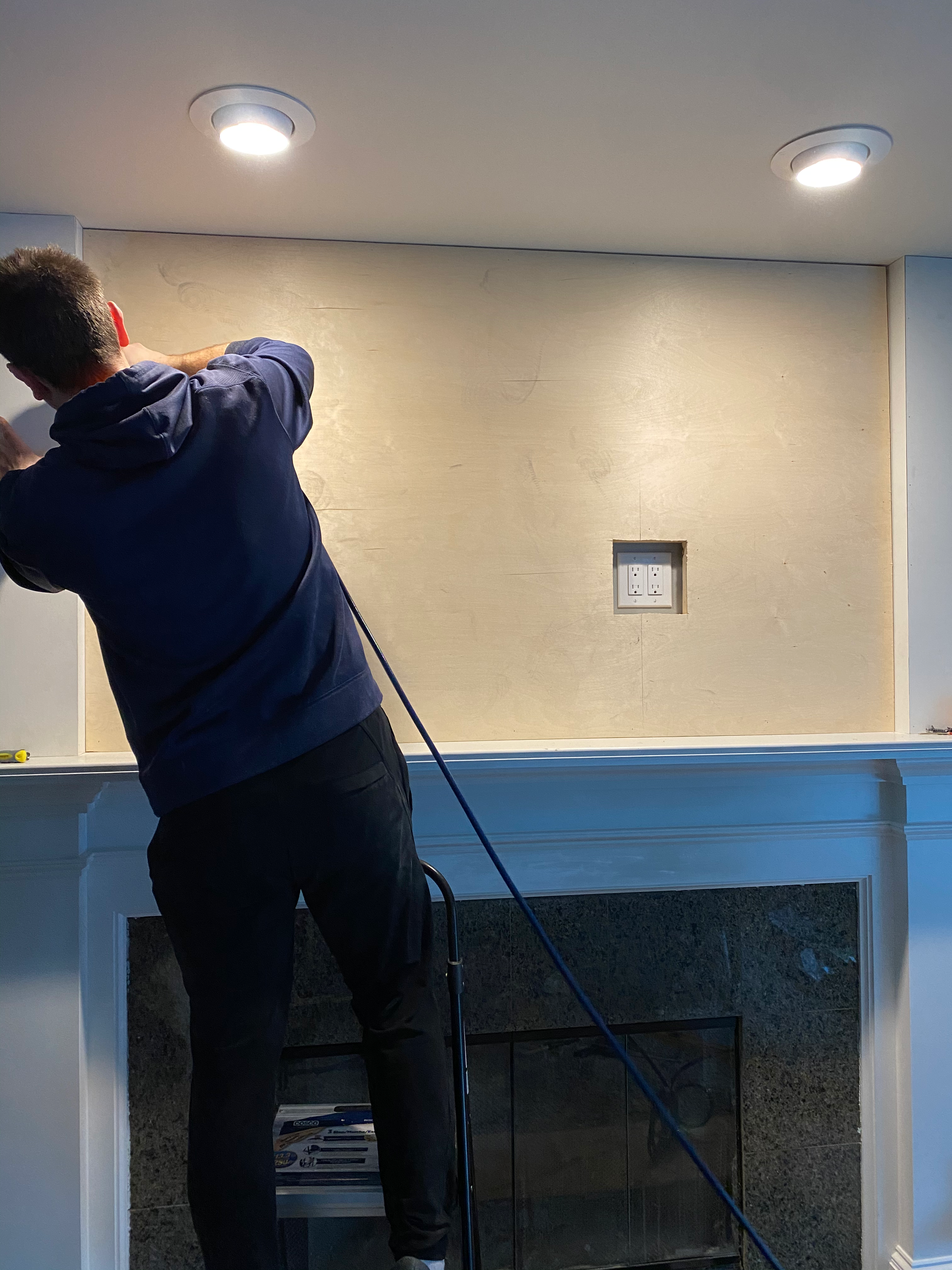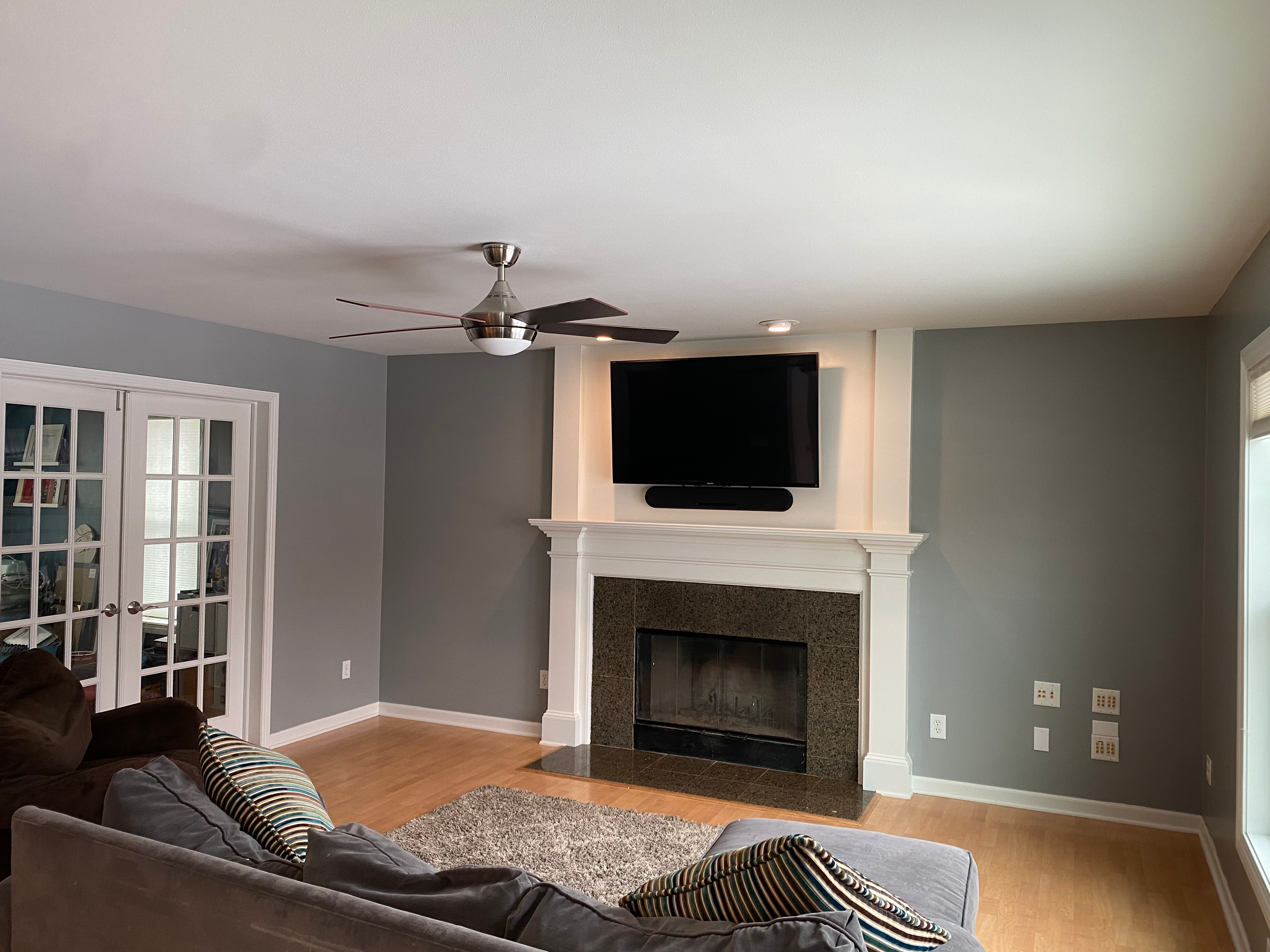 We love how the fireplace transformed our living room and we wanted to take it one step further. Now it was time to change the fireplace face and hearth too! Check out the photos below to see how changing the tile can impact the style and design of the fireplace.
5. We removed the old granite tile (12×12) from the face and hearth. When removing the granite tile it also removed the tile backer. So we installed new tile backer and prepped the fireplace face and hearth for the new marble tile that we selected from Flooring and Decor in Brookfield, WI.
Marble Selection: 3×6 Ocean Honed, Grout: Cobblestone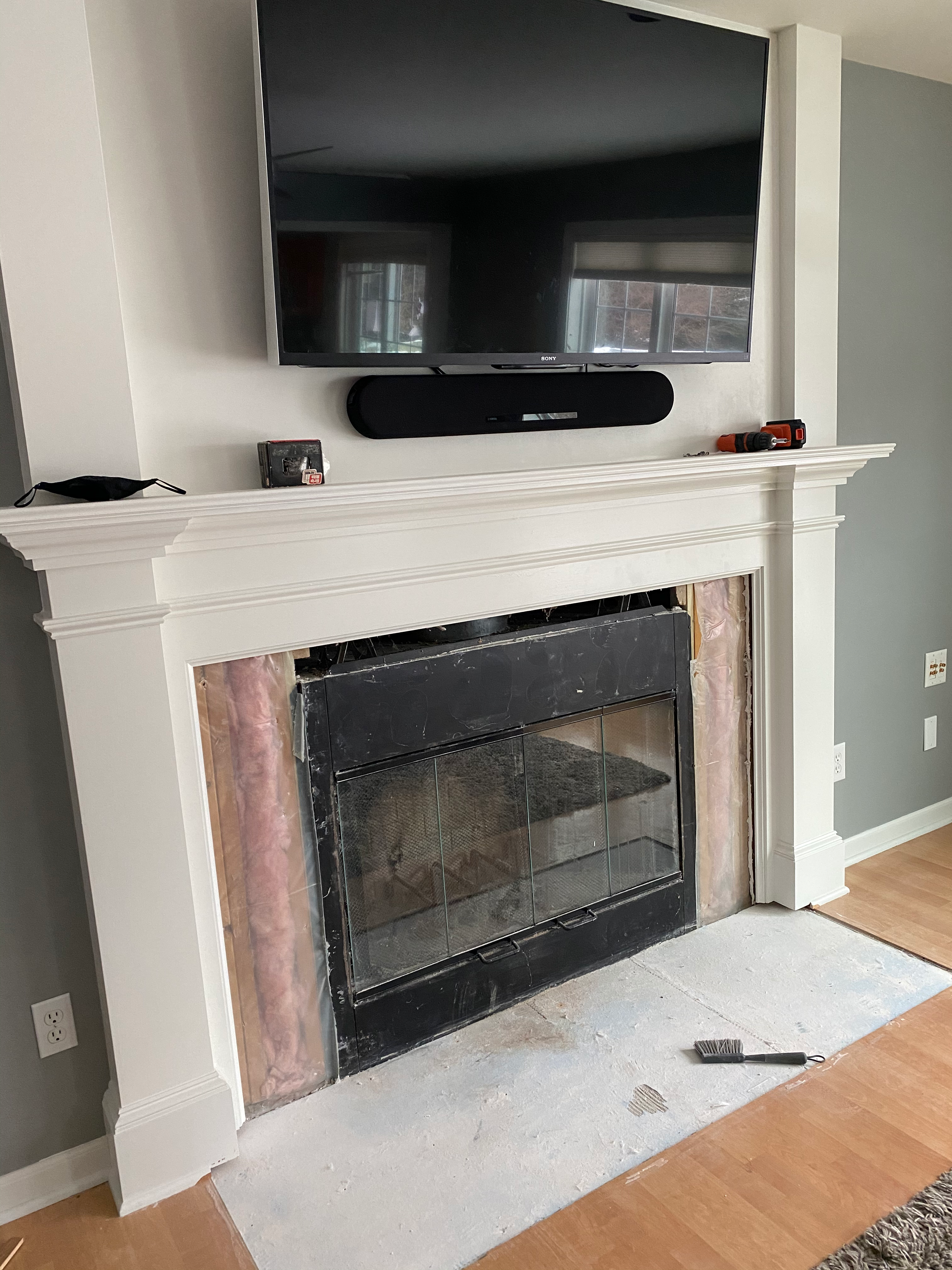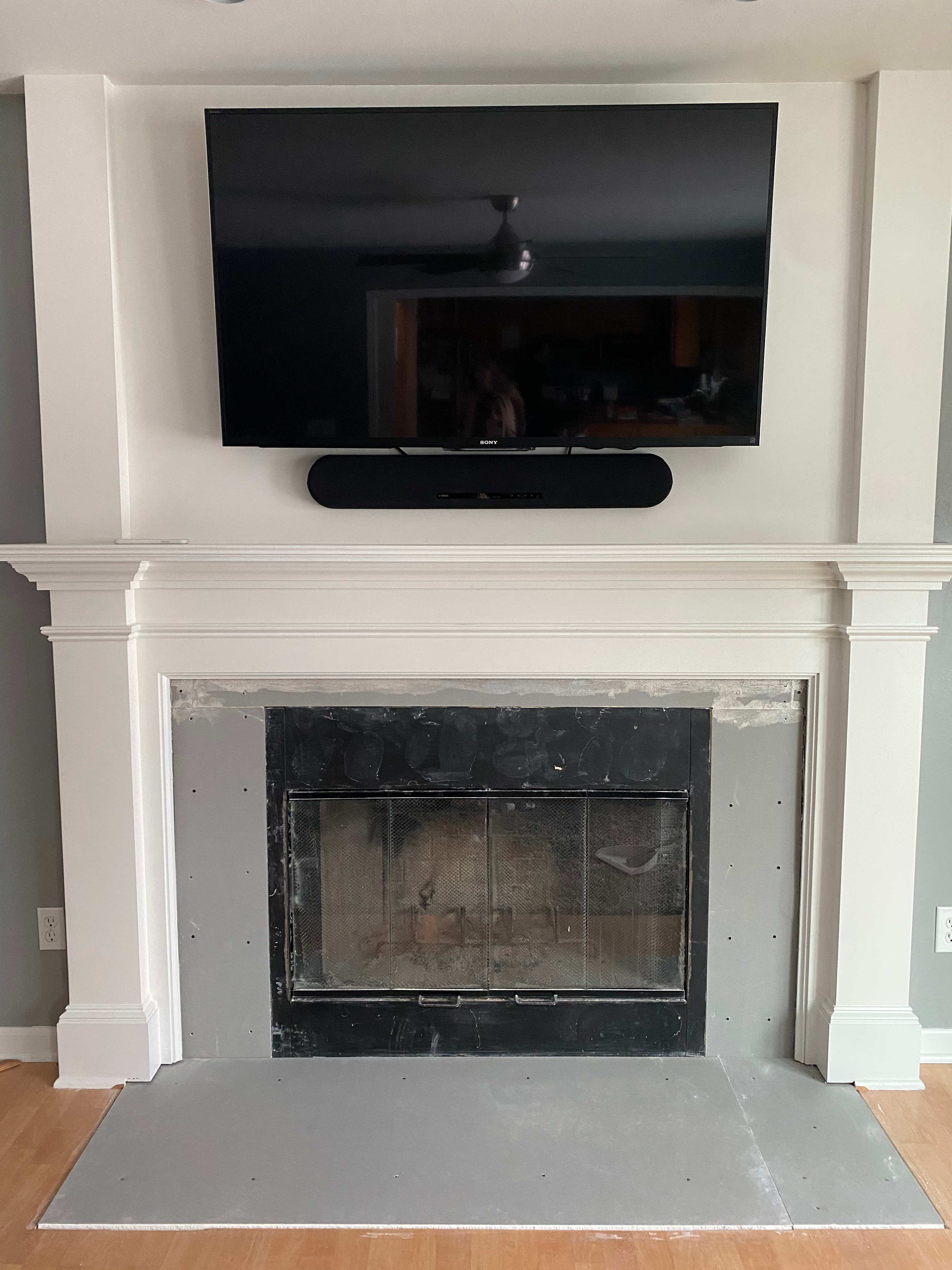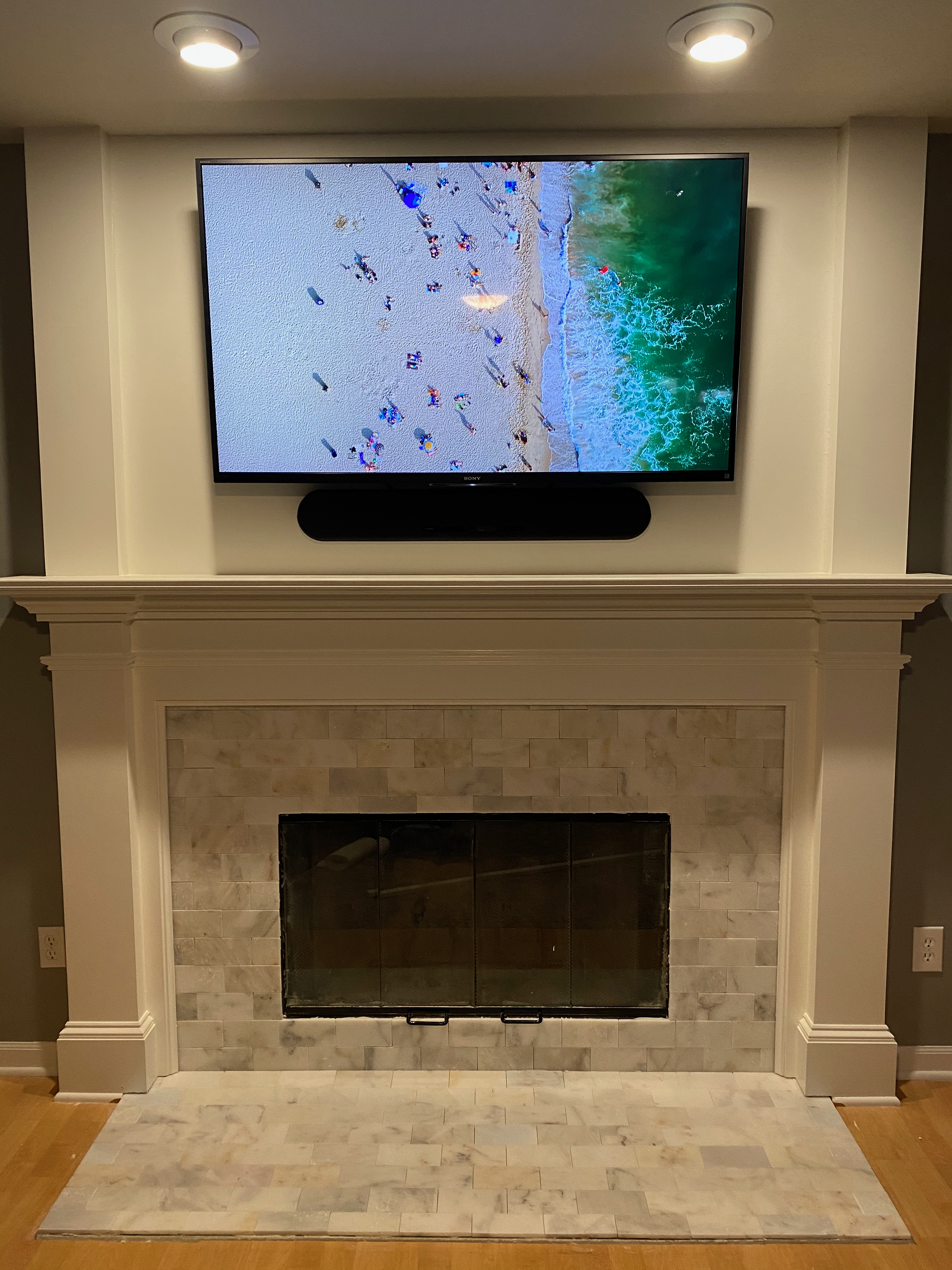 Look at the difference the marble tile made on the face and hearth. I choose a small marble tile to give the fireplace a brick pattern by using marble tiles. Plus by using a small marble tile you get to see more of the variations of the marble tile too! Beautiful!
NOTE: I say we as I share our story, I really should say my husband! LOL! Together we are a great team. I come up with the design and he implements and brings it to reality!
Are you looking to give your fireplace a face lift? If so take your design idea step by step to achieve the style and design you want to accomplish in your space. In the end you will fall in love with your fireplace all over again! 🙂