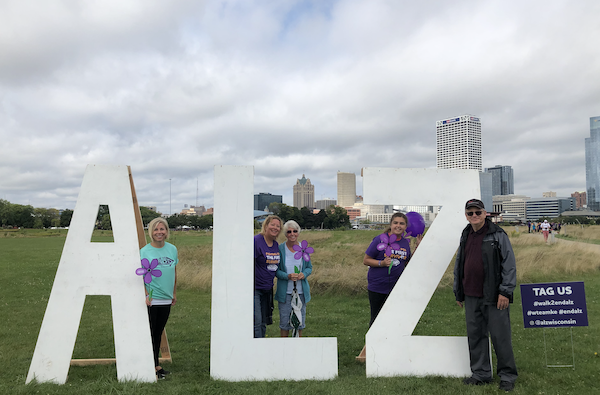 This year, Walk to End Alzheimer's is everywhere – on every sidewalk, track and trail on Sunday, September 20, 2020.
We walk in memory of my grandma Monica Schultz Moga (my mom's mother) & grandpa Raymond Paluszynski (my dad's father). To watch a loved one slip away a little every day is very difficult – there's no words to express the feeling of losing your loved ones to this disease. Through a conversation with one of our clients, Jennifer Standish, she welcomed me to come to one of the Alzheimer's committee meetings. I joined the Alzheimer's Association committee last year and my father joined this year. We walk to contribute to a cause that hits close to our family's hearts and we contribute financially with every home closing.
This year we are excited to have our office at Keller Williams Realty Southwest Milwaukee involved in the Alzheimer's corporate challenge for this great cause! Together we can make a difference!
Join our Walk Team or Donate at the link below!
#ENDALZ #Walk2ENDALZ